Supporting businesses to grow.
Business Strategy
We breakdown your objectives and support you to build your business
Digital Marketing
 We drive sales through your digital channels, creating strong customer pathways to your website.
Communications Strategy
We make sure you are talking to the right audiences, in the right way.
Proposition Development
By understanding your customer, we help you to create successful propositions
Content Creation
We engage your audiences with impactful communications and imagery across social media.
Web Development
We develop and host e-commerce ready sites
Our team of experts are on hand to help you!
Ask an Expert is your opportunity to chat to our experts on a 1:1 basis. 
Our 45 minute consultations give you the opportunity to spend quality time with one of our seasoned marketing professionals who can help you navigate your unique business challenges.
✔ In-Depth Issue Resolution
✔Expert Advice and Insights
✔ Real World Ideas and Inspiration
Whether you need help with branding, customer experience concerns, SEO optimisation, or any other marketing-related challenge, our experts are equipped to guide you towards practical solutions.
.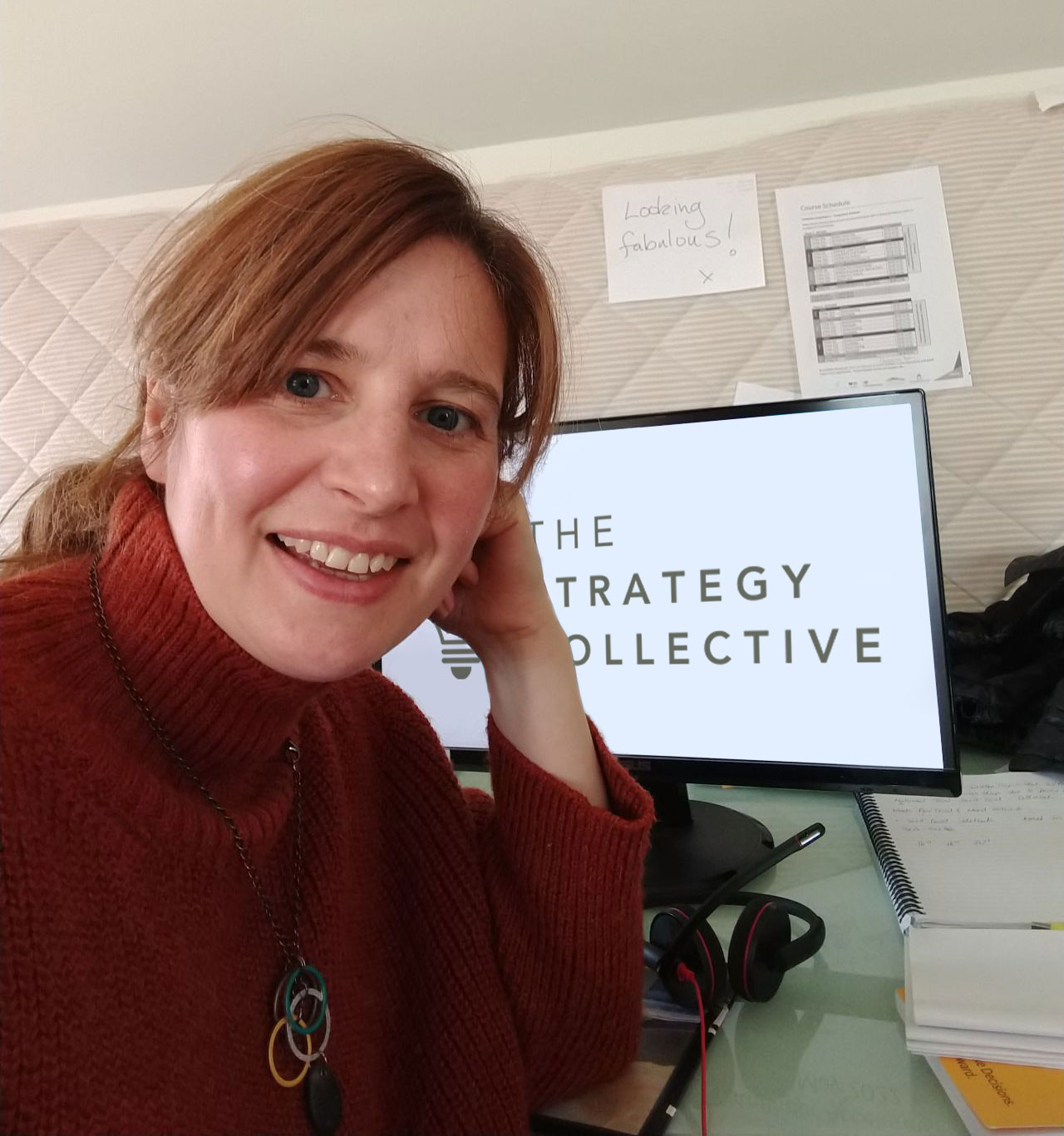 The Strategy Collective was founded in 2018 by Sacha Woolham.
Sacha had a successful, global career in Marketing and Innovation and was taking a career break, travelling around Australia. It was here that she met many small businesses who needed marketing expertise but didn't have the budgets or resources of large companies. With her experience and network of marketing contacts, she found she was able to offer them practical, affordable advice.
After travelling, Sacha returned to Orkney and realised that there were many other businesses in Scotland and beyond that could use the same level of help, and The Strategy Collective was born.
A collective of different specialists, we can come together to solve your business problems; whether that's developing a new website, strategic project leadership, PR, photography or business case planning, whatever it is, we offer great value solutions in a client-first work environment.
We are committed to our values of trust, respect and collaboration and they are the foundations on which The Strategy Collective was built. Our strength is in collaboration and we will work side by side with you, guiding you through the process of change and supporting you as you grow your business.
We take pride in collaborating with our clients on projects that enhance their brand and services.
Greener Orkney
Website design & build
Return & Recycle
Website, marketing strategy & campaign management
Zoe Davidson
Sales strategy & website development
UHI Aquahub
Sales strategy, consultancy & website ideation
Sophie Wootton Borruso
Website design & build
Orkney Craft Vinegar
Gifting proposition
Kirsteen Stewart
Website design & build
Orkney SUP
Website design & build
AirSensa
Crowdfunding campaign, website design & build
Kierfiold Cottages
Website design & build, inc. booking engine & logo design
Jeanne Bouza Rose
Website design & build, logo design
The Hygge Clinic
Website design & build
Flowglass
Website design & build
Britt Harcus
Website design & build
Artificial Lift Performance
Website design & build
CelticSMR
Sales strategy, campaign management, lead generation and landing page design & build
Aurora
Sales strategy, campaign management, lead generation & website design & build
Let's Start Something new

Say Hello!